I really…I mean REALLY…wanted to go to BEA this year. Unfortunately, my hubby (and my wallet) decided this was not my year. *crying softly into my keyboard*
Then one day, while mindlessly surfing the internet, I happened across what promises to be the seconded best thing to actually being at BEA – ArmChair BEA!!! I am really excited to be participating in this event.
So let's get the ball rolling with some introductions….
We here at Reviewing Wonderland hail from the great state of Michigan!
Where we can get all four seasons – within the same week.


We are new to the blogosphere….just started in January 2013.


When we found out that BEA 2013 was not going to be an option for us and it seemed like the rest of the WORLD was going to be there enjoying the company of our favorite authors and getting the ARC's that we are coveting.


Then we found Armchair BEA!


Our favorite book read so far in 2013 would go, hands down, to Victoria H. Smiths, The Space Between.
You can check out our five-star review of this book HERE.


One of our favorite things about blogging is meeting all of the wonderful bookish people around the world. And this year, we have joined forces with some of our favorite bloggers to co-host the first annual Summer Lovin' Read-a-Thon. Our besties in blogging are…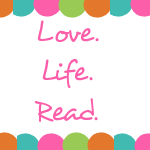 So that's all about us – what about you?